ECO ARCHITECTURE:
Water Building Resort will produce water from air using solar energy
Eco Factor:
Sustainable resort complex generates solar energy clean water.
It's always great to see what architects can achieve if they're given full freedom to make use of the latest in eco-technology to design modern complexes which help clean the environment in future. We've already seen many such architectural wonders, which when actually built will not only green the image of the city where they're constructed but will also have an impact on the environment as well. The
Water Building Resort
is another such wonder, which will make use of the best in technology to generate solar electricity, water from air and will also make sea water potable.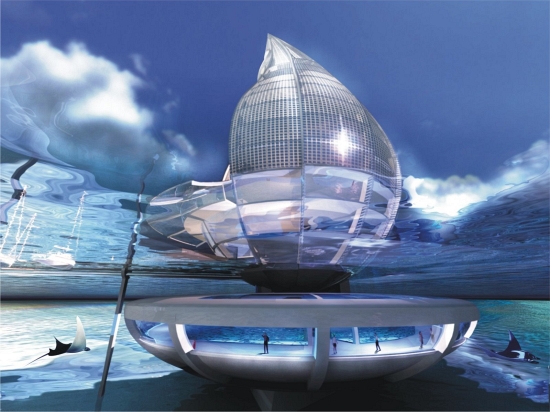 Covered in transparent photovoltaic glass, the sustainable resort complex will generate electricity for itself and will also allow light to pass through. The façade will be south facing to maximize the energy generated during the day. The latticed design allows better natural ventilation, which reduces the amount of energy required to keep the interiors cool.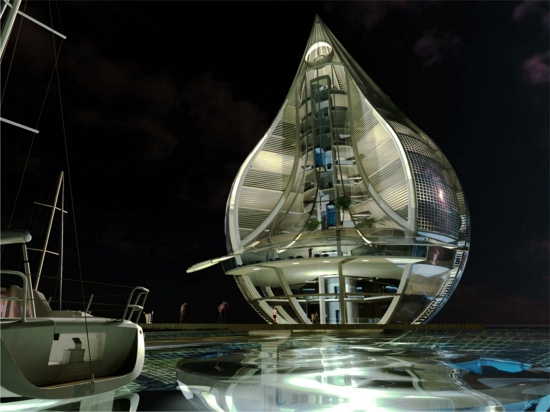 The complex will also hour a water treatment facility in the bottom floor which will purify sea water and rainwater. The upper floors will house restaurants, gyms, exhibition halls, hotel, conference rooms and space services.